Quality Product + Outstanding Care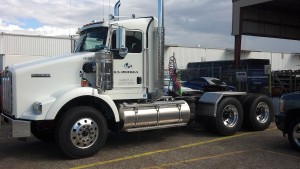 WHO WE ARE
U.S. Minerals is the most trustworthy and accessible slag product resource for the roofing and abrasives industries. More than supplying a product you can rely on, our tradition is to deliver outstanding customer care.
WHAT WE DO
We produce the most consistent, high-quality slag products for the roofing and abrasives industries. Our commitment to provide solutions is supported by our quality assurance, customer service when you need it, and a robust network of plants around the United States.
WHO WE DO IT FOR
We serve customers from "the everyman" to Fortune 100 corporations. Our roofing customers are sophisticated manufacturers who produce roofing systems to protect homes and businesses. Our abrasives customers are skilled craftsmen who repair bridges, refurbish water towers, and repair marine vessels, refinery infrastructure, and more. From corporations and distributors to smaller family-owned businesses, and spanning countless industries, our customers all require quick reactions, logistics support, and a trusted slag product.
WHY WE DO IT BETTER
WE CAN REACH YOUR PLANT OR JOB SITE
No matter where you use our product or what the application, we are capable of supplying a wide range of slag products, from a network of plants and distributors close to your plant or job site.
WE'RE IN IT FOR THE LONG RUN
Unique to U.S. Minerals, is our ability to steadily provide a reliable, long-term supply of slag product. Our substantial stockpile of raw material means we can deliver the amount of product required to meet your every need.
WE PRIORITIZE ACCESSIBILITY
We've been known to work odd hours, or even work around-the-clock, so that no need goes unserved. Our accessibility guarantee plus access to truck and rail delivery ensures extremely fast service when you need it most.
WE DON'T SHORTCUT QUALITY
We conduct rigorous tests on our products to ensure every delivery maintains the consistent, high quality our customers expect and deserve. Our quality control consists of:
Raw Materials: All raw materials are tested on a regular basis to ensure there has been no change in the characteristics of the material.
During Production: Product tests are conducted during production to verify that granules are being produced within specifications.
During Loading: Each truck/rail car is sampled during the loading process and tested prior to shipment to ensure that the product being shipped is within specifications.
Verification: Samples taken each week of shipped materials are sent to our corporate QA/QC Lab for further testing and verification of all customer specifications.
WE'RE ENVIRONMENTALLY AND SAFETY CONSCIOUS
By diverting material that would consume millions of tons of landfill capacity into low crystalline silica, high-quality granules, we reduce health risks for workers and the impact on the environment.
Contact us to place your order today!